Think about the relationships you have with other people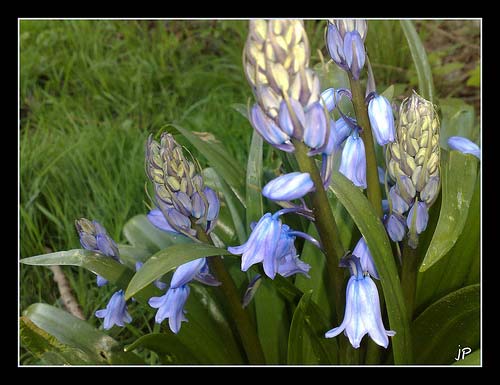 Think about the relationships you have with other people. What separates your acquaintances from strangers is what you know about them.
You ask your friend Sean about the Yankees because you know he follows them religiously.
You ask your friend Sarah about foods are good low-sodium choices because you know she is a health food nut.
Oh! Hoping to actually up grade the overall feel for my blog. Ideas concerning the pro design at http://www.exposestudios.com? Seriously an accomplished wedding photographer based in Mississauga if ever desired in the general Ontario territory. Offer an opinion. Thanks!
So what's one thing you know about your customers that could help your marketing strategy?
Maybe your average online order is $50. Why not offer free shipping on orders over $55?
Maybe only half of your customers respond to your emails. Why find a way to ask customers how they'd like to be contacted (e.g. via direct mail, email, Facebook, etc.)?
When you're getting ready to define your marketing strategy, the first place you should look is your sales data. Look specifically at trendswhat customers are buying, when they're buying, how much they're buying, and how they're responding to marketing efforts.
When looking to find new customers, there's always the temptation to buy a list of emails or mailing addresses (more accurately, "rent" a list).
Don't do it for two reasons: 1) most email service providers don't allow purchased lists, and 2) there are more effective ways of getting the word out about your business.
If you read the terms of service of MailChimp, ConstantContact.com, Vertical Response, and Mad Mimi all have policies against sending "unsolicited email," meaning that you can't rent a list from a third party.
While renting a list isn't technically against CAN SPAM, these services prevent it because their reputations are on the line too. They don't want to be seen as helping out spammers, and rented lists get far more spam complaints than opt-in email lists.
So instead of spamming people you don't know, develop strategies to build an opt-in database. This means that you should put a "sign up for our email newsletter" link on your home page, and give customers incentives to sign uplike exclusive discounts for subscribers.
Also, give your customers incentives to share your business with their customers. Give them discounts if they refer customers, or maybe hold a contest in which the person who refers the most friends wins a stellar prize.
Remember also that finding key influencers and pitching your product is another great way to build traffic.
With so many good alternatives, and so many channels (e.g. Twitter, Facebook, YouTube) to promote your product, there's really no reason to rent email lists.
Not integrating media channels
Consider this from ProBlogger's list of 5 marketing mistakes to avoid:
The first time people look at an advertisement, they don't see it. The second time they look at and ad, they don't notice it. The third time, they become conscious of the ad's existence. The fourth time, they vaguely remember seeing the ad somewhere before. The tenth time, they think 'someday I am going to buy that'. The 20th time they see the ad, they finally execute the "call to action".
Why then wouldn't you want to tie a common call to action across your print, web, and email communications?
Too many times we dive into "multi-channel" marketing in which we include disparate messages in each media channel.
Instead we should look to transmedia storytelling. When all of your marketing efforts are linked together with the same creative elements and the same call to action, your customers are more likely to run across multiple messages, and therefore more likely to respond.
Transmedia storytelling isn't hard, it just takes upfront planning to make sure that your marketing efforts in all channels are integrated with one call to action.
Of course, there are times when you should violate this rule (for example, to reach a specific market segment), but in general, media channel integration is an important part of any marketing strategy.
What would you add?
What other marketing strategy mistakes do you see new entrepreneurs making? How do you think we can fix them?
Many thanks people! I actually assured my buddie that I can critique this stunning marketing company onlines, http://the-bereavement-register.ca through a suitable post. In case you were researching to get a marketing company here in the general Saskatchewan area, they absolutely are superior.
And finally, I definitely ought to state the initial thought to this particular piece has been given through Brenda with bounce events. Definitely an excellent party rentals companys. We definitely admire a great idea!
Invaluable Sources
http://vincenzopistrittophoto.com/ - Your grammatical skills are fabulous!

Posted in Real Estate Post Date 04/19/2018

---