An Impressive Notion to Start the Day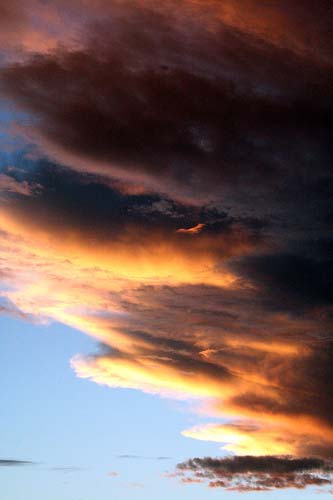 There are so many advantages to living in Arizona that there are just too many to count. Of course, being a native, I am a little biased, maybe even a little cocky, but most definitely proud, so I've come up with the ABCs of Arizona Living for anyone considering the move. For those of you already here, this is just a reminder of why you don't want to leave. Naturally, this is merely a small sampling of what Arizona has to offer; nevertheless, it's a start.
A mazing restaurants. You will undoubtedly find the best food in the world throughout the state of Arizona and you don't even have to dine in downtown Phoenix or Scottsdale to find them. Delicious foods and restaurants are sprinkled throughout the valley and state with a variety of themes, styles, menus and costs.
Sidetrack! Looking to successfully modify the overall design with my old site. Reactions regarding the overall style at https://bedbugscalgary.ca? Genuinely a notable bed bug treatment service in Calgary if needed within the Alberta region. Offer your vote. With thanks!
B reath-taking sunsets. Absolutely, hands down, the most remarkable sunsets you'll ever see, especially during the monsoon season. WOW!
C ool National Parks and Monuments. Well, let's start with the most obvious, the Grand Canyon, but we also possess Canyon de Chelly, the Petrified Forest, Monument Valley, Montezumas Castle, Sunset Crater and Saguaro National Parkjust to name a few.
D azzling stargazing. Its so easy to find a spot outside of the metro areas to lie down on a blanket, look up and find your favorite constellations in the clear, dark sky. But, if you prefer to find out more about planets and galaxies, and to explore the night sky, you can take a trip to Kitt Peak National Observatory outside of Tucson or Lowell Observatory in Flagstaff where you can view far away places from highly scientific telescopes.
E ndless adventures. Whether you want to be on land, water, or even in the air, you can attempt all types of exciting things like rock climbing, sky diving, paragliding, hang gliding, hot air ballooning, horse back riding, water skiing, snow skiing, white water rafting and snow boarding. If you are an adventure seeker, anything is possible and it is all right at your fingertips.
F riendly people. Because the people in Arizona are a melting pot of cultures, with diverse backgrounds from all over the world, I believe that as a people, we embrace our similarities, learn about our differences and welcome each other as we come together, an eclectic, caring group of individuals.
G reat history. From our Native American ruins to our Wild West reputation, Arizona has hundreds of stories to tell. Learn about legends like the Apache Kid, Doc Holliday and Wyatt Earp. Hike Crook Trail or visit Indian ruins and cliff dwellings, where the incredible tales of survival are endless.
H ealthy lifestyle. You can hike, bike, walk, jog, skate or run 365 days a year. In what other state can you go outside everyday to play?
I nfamous antics of the Old West. Visit places like Pinnacle Peak Patio where, if you wear a tie, they cut it off and hang it from the ceiling, or relive the Old West at attractions like Rawhide or Old Tucson.
J uicy town names. We have some of the most unusual town names in the United States Find out the origin of towns like Tortilla Flat, Why, Strawberry, Superior, Two Guns, Snowflake, Show Low and Tombstone (which, by the way, has nothing to do with the notorious gunfight at the OK Corral).
K nown for family friendly outings. You name it, Arizona offers it from fun in city parks, bowling, ice-skating, trampoline jumping, and movie theatres to sporting events and theme parks.
L ively nightlife. Enjoy dance clubs, sporting events, concerts, festivals, comedy clubs, wine bars, sports bars, karaoke bars and so much more!
M ajestic red rocks of Sedona. Experience Red Rock country; it's awe-inspiring!
N umerous golf courses. Did you know that there are over 300 golf courses in the state of Arizona and about 200 of those courses are in the greater Phoenix area where you can play year round? Anyone can play a round of golf for less than $50 at many of these fine courses. Obviously, there are also public and private courses that can be more expensive, but still worth taking a look at, especially if you have the funds or capability to do so.
O ptimal weather. Where else does the possibility of sunshine range from 86% to 92%?
P remium people watching. Like I mentioned, we are an eclectic group of people making us an ideal group to study.
Q uaint bed and breakfasts. If you are a fan of B&Bs, you will love what Arizonas have to offer down south in Tucson, or up north in towns like Sedona, Prescott, Williams and Flagstaff.
R ustic towns. Walk down Whiskey Row in Prescott, ghost hunt in Bisbee or shop in Old Town Scottsdale. Whatever your liking, there is a rustic Arizona town that will satisfy your needs.
S pectacular lakes, rivers and streams. Take in the wonder of Lake Powell, raft down the Colorado, or fish the streams of the White Mountains. Enjoy Arizona waterways on a houseboat, fishing boat, speedboat, raft, tube, wave runner or just standing on the shoreline. Arizonas waterways are limitless even though we live in the desert.
T herapeutic resorts and spas. I don't mean rehabilitation centers, though we have some of the top ones in the country. I mean resorts and spas where you can receive amazing treatments, relax at the most beautiful of places, refresh, rejuvenate and renew.
U nmistakably the most beautiful scenery in the world. Arizona possesses a variety of landscapes from sand dunes to farmlands to deserts to forests. Lowland to high land, the Arizona backdrops will take your breath away.
V ariety of outdoor endeavors. I've already mentioned just some of the outdoor adventures Arizona offers above, but there are so many others including camping, site-seeing, quad riding and four-wheeling. The list goes on and on
W et and wild fun. Whether you are tubing down the Salt River, wave running at Lake Pleasant, going down a giant slide at one of the many water parks, or mastering a back flip in your own backyard pool, you can spend countless hours in the water.
X -cellent sports teams. Arizonas high schools, colleges, universities, semi-professional and professional sports teams produce some of the greatest sporting match-ups you will ever have the opportunity to see. From January through December, our teams play in games, meets and tournaments with impressive ability. Sports fanatics from around the world have turned their backs on their home teams and grown to be some of Arizona teams biggest fans and supporters.
Y oung or old, there is something for everyone. Enough said.
Z any Zonans. I mentioned before that I am a native Zonan, so I feel authorized to say this. Arizonans can be a little zany, which, I feel, is a fairly accurate description. We are a fun, outgoing, adventurous, and to some extent, crazy group of people. I'll take it.
Kudos readers! I actually messaged my buddie that I could absolutely note their adept moose hunting outfitters, http://fehrgameoutfitters.com in a web-site posting. So if you'll be hoping to get a Hunting Outfitter in the British Columbia vicinity, they definitely were awesome.
Certainly, we have to note the base outline for this excellent write-up was generously offered through Jennifer with Appraise muskoka. Definitely a superb real estate appraisal services. I really appreciate a solid tip!
Invaluable Sources
http://greenplanetexcavation.com - Utilize guys all the time.

Posted in Real Estate Post Date 05/28/2018

---