Don't Flop To The Test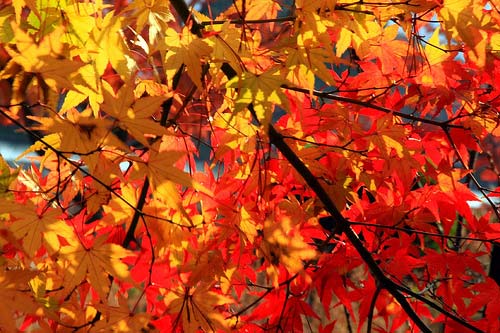 After a brief hiatus from battling, Don't Flop heavyweight Sensa returns to the arena, this time against Rum Committee's Prince Kong, who's been steadily advancing his status after a win against JollyJay and, more recently, a very close battle with UK hip-hop mainstay Verb T. With a certain grudge element to this one, it's sure to be a heated affair with two aggressive and uncompromising styles colliding with lyrical fury. While Prince Kong is certainly the underdog, he does have more battles under his belt in recent months and will no doubt be keen to grasp a prime opportunity to prove his worth against one of Don't Flop's elite. However, I'm going to play it safe for this prediction and say Sensa will take the W. SENSA.
Tangent! Hoping to successfully up grade the bland vibe for my trusty page. Thinking on the nice style of http://burlingtonpcs.com? Truly a superb counselling clinic in Burlington if, perhaps seeking inside the general Ontario areas. Send an opinion. Cheers!
PSYCHOSIS HOLOCHAUST VS H-BOMB
Prison Planet founder Psychosis Holochaust has been making waves with his musical endeavours of late, and it's great to see him batting again. Off the back of a her W against fellow female spitter Sigourney Phizzle, H-Bomb certainly has the momentum, but I just feel Sheffield representative Psychosis' combination of experience and raw aggression will see him triumph. PH.
FLEX DIGITS VS GIZMO
Another Don't Flop mainstay who hasn't battled in a while, Flex Digits' return will be a welcome one for those who enjoy his ruthless, punchline-heavy approach. The Prison Planet frontman's consistently stellar performances including when he lost to Oshea have perhaps been overlooked for a while, so I think it's high-time he reasserts himself as one of Don't Flop's deserved top tier. I predict this to be quite an even encounter, with Gizmo ascending the Don't Flop ranks after some good performances. The North vs South dimension to this is sure add to the battle's intensity, but I think the North will just edge this. FLEX DIGITS.
RIDZ VS ELZ
After a shaky start to his Don't Flop career, Manchester emcee Elz has been really finding his feet of late and consistently entertains the crowd with his suspenseful pauses and farcical humour. Ridz will have to up his game if he is to stand a chance against the clear favourite. ELZ.
FRISKO VS NATE
Despite coming from different musical backgrounds, there are obvious stylistic similarities between these two emcees when it comes to battling. Both are consistent crowd-pleasers with their chirpy brands of humour and comic delivery, and this promises to be one of the most even encounters of the day. That said, I think Nate's pedigree will stand him in better stead in this one. NATE.
THE CALCIUM KID VS APPEAL
This battle marks the return of Appeal one of the earliest additions to the Don't Flop North movement. While The Calcium Kid can definitely match him for humour, Appeal's more relentless, personal style is sure to engage the crowd more. APPEAL.
J1 VS SKETCH
Norwich emcee Sketch brings a humorous everyman aesthetic and swagger to his battles, and J1 produces consistently hilarious bars. This should be a funny one, but based on previous performances, I think the Steel City representative's composure should carry him through. J1.
LUNAR C VS DPF
After an impressive debut at To The Test #5s only tryout battle, Don't Flop's Bradford representative Lunar C will be looking to capitalise on his initial success. Son Records affiliate and UK vet DPF also showed real promise in his first two battles and adopts a similarly witty approach to that of his opponent. However, with more punchlines-per-capita punnery, I think Lunar C will take this one. LUNAR C.
Times Change Tournament (Round 1)
MATTER VS CHRIS LEESE
Verbal Contact emcee Matter is a real Don't Flop up-and-comer with his clever lyrical style, so it should be great to see him go up against an established battler like Chris Leese. This one could easily go either way, but if I we're to tentatively pick a winner I'd say Chris Leese his presence and energetic style might just edge this. CHRIS LEESE.
SOUL VS RO JISTA
Don't Flop Scotland's only representative at TTT #6, Soul is a consistent and clever lyricist who'll provide some stubborn competition to Liverpool representative (but London-raised) Ro Jista. Ro travels with the more confident swagger and the bigger personality, plus I think his lyricism is just as sharp. RO JISTA.
JEFFERSON PRICE VS BOWSKI
Fresh out of their battles at North vs South in Nottingham, both of these emcees have burst onto the scene in recent months and are rapidly building their reputations. Bowski has the rapidfire comedic style, while Brown Bag AllStars member Jefferson Price has the complex schemes and lyrical dexterity. But who's style will prevail? Personally, I've an inkling Bowski will pip Digga to the post. BOWSKI (just).
SUUS VS CLICK
This should be an interesting one; two Geordies squaring off on neutral ground. After receiving a baptism of fire when he faced ex-WRC '07 partner MA at Blood in the Water 4 a few months back, Click will no doubt be eager to grasp at a chance to redeem himself. That said, Suus won't give him an easy time and I can't honestly envisage the young emcee losing. SUUS.
Thanks guys! I actually emailed a relative that I can absolutely note her terrific nashville based bus rental companys, http://www.proentertainmentnashville.com in an important post. If you were hunting to find a limo & bus rental company inside of the general TENNESSEE sector, they definitely have been outstanding.
Certainly, we must point out the base concept to this valuable material was generously granted through Petra at Numina counselling. They are definitely a wonderful clinical psychologists. We invariably appreciate a wonderful concept!
Invaluable Sources
http://www.tdphotography.ca/ - A very good website.

Posted in Real Estate Post Date 06/06/2018

---